Start here to browse, research and engage with Ray White Business Sales online!
Mark Carter
Principal, Ray White Port Macquarie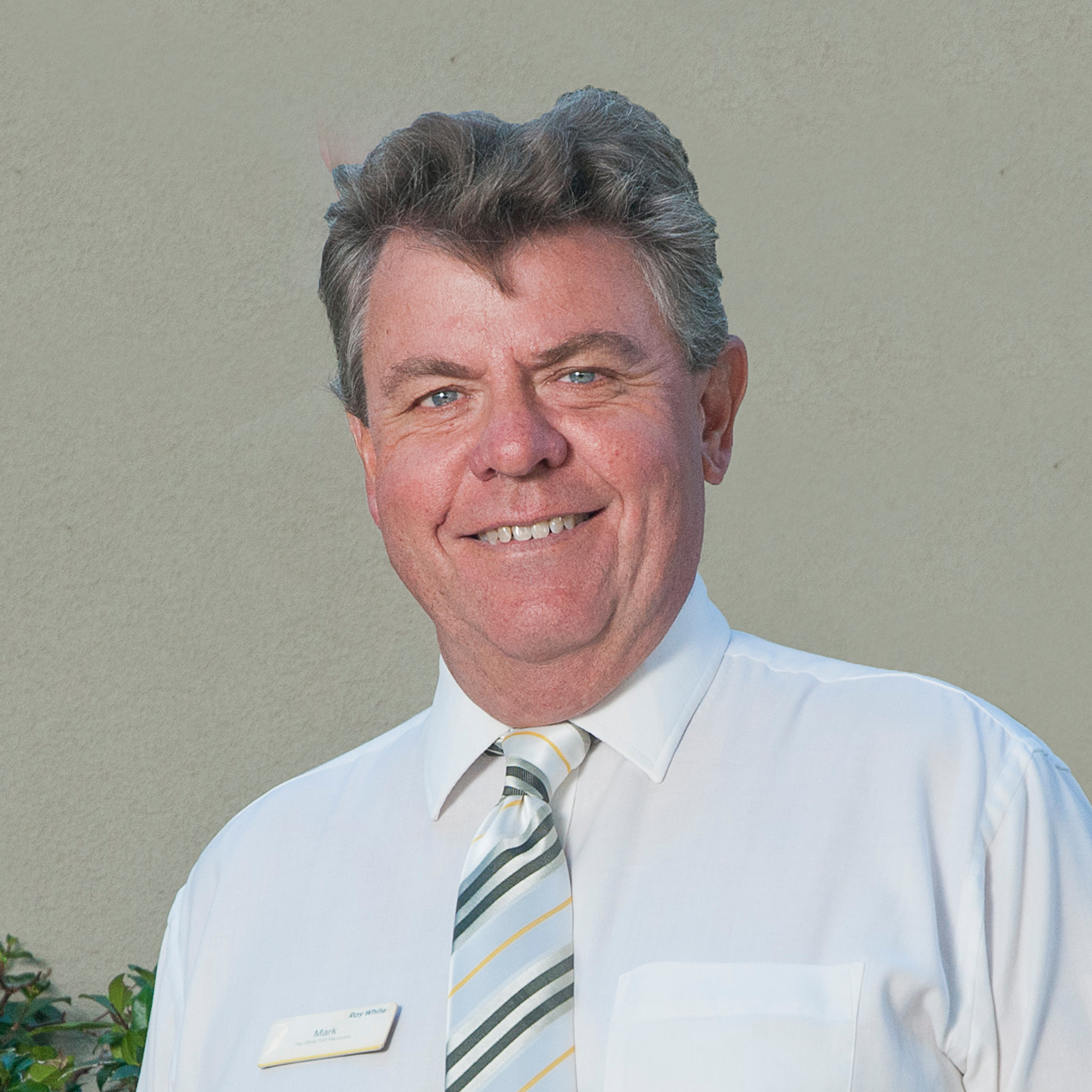 Mark Carter
Born and raised in the Pymble/ Turramurra area of Sydney's North Shore until moving to Port Macquarie in 1978, Mark is the Licensee In Charge of Ray White Port Macquarie and has been an active selling Director since 1982 and is a highly professional and ethical operator.
Licensed Real Estate Agent, Business Agent, Stock & Station Agent (Property) and a fully Accredited Auctioneer, Mark performs a dual role of administration and is most active in all facets of listings and sales. Mark also attained certification in a Property Development course held in 2003 through the Sydney Graduate School of Management Limited and is now well established as a Project Marketer within the Port Macquarie Area.
A strong family life is most important with wife Debbie and four grown children all of whom were born, raised and educated in beautiful Port Macquarie,
Reviews
Dear Mark, We would like to thank you very much for your assistance in the sale of our unit. Your kind and pleasant personality made us feel very comfortable in arranging the sale. The promotion was great, resulting in a very quick sale which was wonderful for us and you kept us in touch with every inspection which we appreciated very much.

Trev & Fay Andrews - Bolwarra Heights
Mark Carter was a pleasure to deal with, always punctual, polite and extremely professional. He told me early during construction that he would have the property sold before it was finished and came through with flying colours, selling the home before the carpet was installed. I would highly recommend Mark and his business to any of my closest friends. Well done Raywhite Port Macquarie.

Steve Dever
Efficient and Friendly Agent.

Erin Dasczyk
Mark is very responsive to providing feedback through the selling process. I felt I didn't have to be anxious about the reality of selling my nest egg. Sarah

Sarah Reid - Port Macquarie
We'd like to thank you and your team at Ray White, for so successfully handling the sale of our property in Port Macquarie. We still can't believe that place sold so quickly. We thought your service was impeccable and we felt safe in your hands from the start. You kept us well informed throughout the process, and it was easy making decisions with your experience on our side. It was truly astonishing how fast the sale happened, skipping the usual listings in the Domain and other print media. Not only did we get a quick sale, the price we achieved was much higher than our neighbour's, who sold earlier this year. We have already begun recommending you to our friends and family, given our satisfaction with your performance, and if we getthe opportunity, we look forward to working with you in the future. Robert & Margo Smith

Robert & Margo Smith - Port Macquarie
I would like to take this opportunity to thank Mark Carter of Ray White Port Macquarie for his dedication in selling our property in Treetops Crescent Port Macquarie. I found Mark to be very efficient and professional. He was always punctual, pleasant and extremely helpful in all aspects of his Real Estate work. I would not hesitate to recommend Mark and his team to anyone seeking a reliable, honest and genuine agent for their property ventures. I would like to wish Mark every success in the future. Yours Sincerely John Rixon

John Rixon - Burleigh Waters QLD
We recently listed and sold our residential investment property with Ray White Real Estat and we can't speak highly enough of Mark Carter and his team and the service they provided. Mark kept us fully informed during the entire process from listing the property for sale through to settlement day. He also took the time to meet with our tenants and kept them fully informed and reassured while the property (their home) was listed for sale and then throughtout the transition to new ownership. The price he recommended proved to be true to market value resuilting in a prompt sale. John & Pam C

John & Pam C - Port Macquarie
Dear Mark, We would like to thank you for the expedient sale of our unit at 2/21 Newport Island Road, Port Macquarie. We have been dealing with Ray White since 1989 when we originally purchased three properties through you. We decided to sell the unit in Newport Island Road, which had been on your rental roll for many years, and we had been very happy with the way in which it had been handled by your staff. We therefore wanted to give you the opportunity to be our selling agent. After speaking with you on Friday 11 July, and agreement on a selling price, we were extremely excited when we received a phone call from you to say that, after only one day of marketing, we had four interested people viewing the unit on the Monday 14 July - and it was sold straight away. We still can't get over how everything all came together so quickly, and we would like to thank you sincerely, Mark, for your enthusiasm and expertise in handly this sale for us, and also to the very helpful staff at Ray White. We certainly will be promoting you as an excellent real estate agent to anyone how is looking for an experienced property agent. Thanks again Mark. Kind Regards Chris and Martin Brewer

Chris & Martin Brewer - Port Macquarie
Having lived in Port Macquarie for the past 38 years, and bought and sold several homes, it has given me comparable knowledge and understanding of the property market and methods employed by the different Real Estate Agencies, managers, and salespersons within them during this time. No manager of any Real Estate Agency in this town, has impressed me more than that of Mr Mark Carter, Manager of Ray White Estate, when he was approached as a possible agent to sell my home. Mr Carter's approach, and obvious knowledge of the neighbourhood surrounding my home was exceptional. So much so, that my home was sold for the full amount Mr Carter anticipated it was worth, and to my complete satisfaction, within a week of it being put on the market. I am sure I am not the only customer to whom Mr Carter has given such satisfaction in any transaction. I would recommend Mr Carter to any Agency in which he put his trust to approach as a potential manager. Yours sincerely Gwen Reeves (an exceptionally satisfied customer)

Gwen Reeves - Port Macquarie
We currently have no properties that match your search criteria. Please broaden your search options and try again.